It's that time of the year again! Snow has begun to fall, work deadlines are closing in and you have yet to pick out a gift for the annual office Chris Kringle party. We understand the holiday season gets busy for everyone- and the last thing you want is to be stressed out over what gift to get your coworker.
Ditch the impersonal gift card and get inspired from our "10 Best Holiday Gift Ideas for Coworkers" list this season! P.S. you won't spend more than $50!
10 Best Holiday Gift Ideas for Coworkers List:
Travel mug, desk mug or thermos
Succulent plant
Coffee or tea set
Set of wine glasses
Bento box
Candles
Winter socks
Bottle of alcohol
Sweet treats
Blanket or throw
Travel mug, desk mug or thermos
Personally, I am a fan of practical gifts- gifts that my coworker will likely use on the day to day. What better gift than a mug? There are a multitude of different mug designs and variations to choose from; in other words, there's always a mug for everyone!
If you're looking to purchase a quality tumbler, Swell is a good choice. I've had mine for years. Their products are double walled, vacuum insulated; designed to keep beverages colder or hotter for longer! Swell is also BPA/ BPS- free and made from reusable stainless steel material. The mugs range from $25- $45, depending on size and style! One things for sure: this mug will surely make a statement on any office desk.
Amazon is also home to a multitude of mug sets ranging from $25- $50! Browse through their catalogue and select which mugs you think your coworker would appreciate most. I find that glass mugs never go out of style, and match with any home setting. Check out these double glass latte mugs or these glass coffee mugs for some ideas!
Succulent plant
For the coworker with a green thumb… or without! A potted succulent is a low maintenance, easy to take care of gift that will survive any office setting. I don't know about you, but I feel more positive having a plant around my office. Aside from the visual appeal, there are some pretty amazing benefits to having plants in your workspace. For one, they help reduce stress; increase productivity; reduce noise levels; boosts creativity; cleans the air; as well as reduces sickness and absence rates! The cost of this gift will range depending on the type, size and style of plant and pot; however expect to spend no more than $30 on an appropriate desk sized succulent.
When selecting a plant for your coworker, ensure it's ideal for the office environment. Here are some low light, infrequent- watering succulents perfect for holiday gifting:
Christmas Cactus
Little Warty
Lace Aloe
Mona Lisa
Sweetheart Plant
Snake Plant
Parodia Schummiana
Rebutia Heliosa
Hobbit Jayde
Alternatively, skip the search and purchase a beautiful succulent HERE (they'll deliver to you!). I also love the look of these concrete planters, however check out the full selection here if you haven't gotten one already.
Coffee or tea
There's nothing better than a fresh, hot cup of coffee or tea on a Monday morning. Start off your coworker's week by gifting them their favourite bag!
For the tea lover, I suggest an Organic Tea Sampler from David's Tea. They are priced for $26 dollars- or 2 for $40! Alternatively, head down to your local tea shop and pick out some flavorful choices. If you'd like to add in a tea filter- I swear by this one! The quality is great for only $9.19; it actually keeps all the loose leaves from escaping into the beverage. I refuse to drink tea without it!
Is your coworker more into coffee? No problem. This Gourmet Coffee Sampler Box Set is sure to be a bold hit! Want to support local? Pick up a bag of specialty blend coffee from your local coffee shop! Alternatively, picking up a classic Starbucks, Tim Hortons or McDonalds coffee bag, paired with a mug or tumbler is a safe bet.
Set of wine glasses
Wine glasses are excellent holiday gift ideas as they are classy, stylish and practical. Choose stemless such as these or opt for a more classic set. Pro tip: I have found some of the most unique, imported wine glass sets for under $40 at Homesense. It's worth checking out in- store!
Also, don't feel restricted to purchasing original wine glasses! Feel free to gift different types based on your co-workers preferences of drink. Refer to the chart below to assist you in selecting the right glass:
Bento box
One of my favorite gifts to give is a bento box. I know how busy life gets, and most of us meal prep food in order to keep up with our schedules. If I don't pack a lunch, it's hard for me to find the time to eat nutrient dense foods. Instead of a fast food option, I find taking a healthy meal on the go is much more convenient and efficient with a bento box. I am definitely more productive throughout the day, and feel less sluggish after lunch!
If you'd like to gift a bento box to your coworker this season, I've compiled some of my favorites HERE, HERE and HERE! (and yes, they are all under $40!)
Candles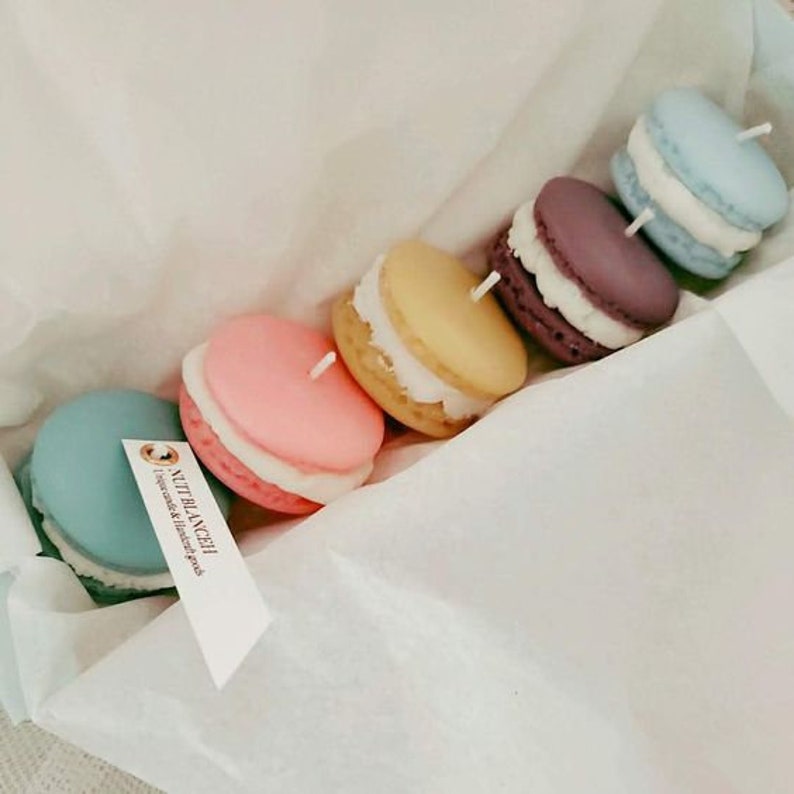 Candles have always been wonderful, but they're a pretty hot trend right now! From aesthetically pleasing molds to divine scents, possibilities are endless when gifting candles. Check out these awesome hand crafted candles from local vendors! I've only had the best experiences purchasing through Etsy. If you're looking for more festive scents, Bath and Body works has got you covered for candle holiday gift ideas.
Winter Socks
Contrary to popular belief, getting socks for Christmas is totally exciting! Your coworker will thank you for keeping their toes warm this winter with Roots cabin socks. I swear I don't take them off until the snow melts. The socks typically retail for around $18.50; pair them with a bottle of alcohol or a sweet treat to create the perfect holiday gift!
Bottle of Alcohol
Spice up your coworker's holidays by gifting them a bottle! Keep in mind that each person has a unique taste palette. Consider food pairing when making your choice. Holidays during the cooler seasons are more accustomed to heartier spirits and bold wines. A safe bet would be to go with either a red, white or rose wine ranging between $10- $30. For more specific suggestions, check out the 15 Best Christmas Wines in 2021. Pair it with some socks, a sweet treat or wine glasses (if budget permits) to complete the gift!
Sweet Treats
I'm a fan of pairing gifts with some sort of sweet treat. You can either pick up a box of your coworkers favorite chocolate, bake your own goods, or assemble a gorgeous holiday treat box! If you're baking your own, confirm any allergies. Alternatively, if you're not a baker and are unsure of what chocolates to buy- Ferrero Rocher is always a safe option. Lastly, if you'd like to get creative and assemble a holiday treat box, you may include items ranging from assorted chocolates, cookies, pretzels, nuts and candy!
I would also like to note that gifting organic, locally sourced honey has also been a hit with coworkers. It's a different type of sweet treat! 🐝
Blanket or Throw
Lastly, blankets or throws are awesome holiday gift ideas. With fluctuating office temperatures, your coworker will never complain about being cold again! Personally, I can appreciate a warm office blanket during the winter season. They're professional and less awkward than wearing a parka at your computer. Take a peak at this Recycled Knit Throw your coworker will be sure to love! Additionally, check out this cozy Taupe Throw for more inspiration.
Conclusion
If you've been scratching your head over holiday gift ideas for your coworkers, I hope this list provided you with some clarity. If you haven't started your holiday shopping, there is still time! Now that you have a gift guide, confirm if online orders will be shipped prior to the holidays, and utilize local and retail shops to assist in your shopping.
In conclusion, the 10 best holiday gift ideas for coworkers are:
Travel mug, desk mug or thermos
Succulent plant
Coffee or tea
Set of wine glasses
Bento box
Candles
Winter Socks
Bottle of alcohol
Sweet treats
Blanket or throw
The best thing about this holiday gift ideas list is that you can customize it to align with your budget and your coworker's preferences. Your coworker will appreciate your sincerity and thoughtfulness- which is what the holidays are all about!
Happy Holidays 🎁
Need more employees for the office? Give us a shout!